Michael Flood started this private practice in 2007 after retiring from the Pennsylvania Department of Corrections for 15 years. I have been involved in the mental health field since 1989. I believe it is a privilege and honor to provide care, comfort, and insight to those who seek my counseling skills. With over 30 years of experience, I am passionate about continuing to grow my knowledge and experience through education and professional training.
I started my private practice with an emphasis on anger management therapy and working with personality disorders. It wasn't long before realizing a big need to help individuals with anxiety. Around the same time, I started working with individuals who have suffered traumatic experiences that overwhelm their being.
Whether it is experienced abuse or a life-threatening experience, there are therapeutic strategies that can bring a reduction to the physical and cognitive chains that impede a person's ability to experience life without intrusive thoughts and feelings.
As a veteran of the Vietnam era, I have a personal concern for our military service personnel who have experienced trauma.
I work with individuals over the age of 18, and couples.
Patty Flood has worked in public and private education for over 30 years with the last 21 years as a middle school and high school principal, where she was responsible for various tasks. Seeing the need to improve her counseling skills she earned a Master of Arts in Human Services Counseling (2021), preceded with a Doctorate in Educational Leadership (2015). She is currently enrolled in a Master of Arts program for Clinical Mental Health Counseling for licensure. Additionally, Patty is taking courses with The Gottman Institute for marriage counseling to strengthen her working knowledge about couple's counseling. Her area of interest is in cognitive behavioral therapy and strength-based counseling. She counsels individuals and couples over the age of 18. There are three ways to schedule an appointment with Patty Flood. To schedule an appointment, call 717.267.4357 or email her at pfloodcouns[email protected], or within this website under the "Contact" tab.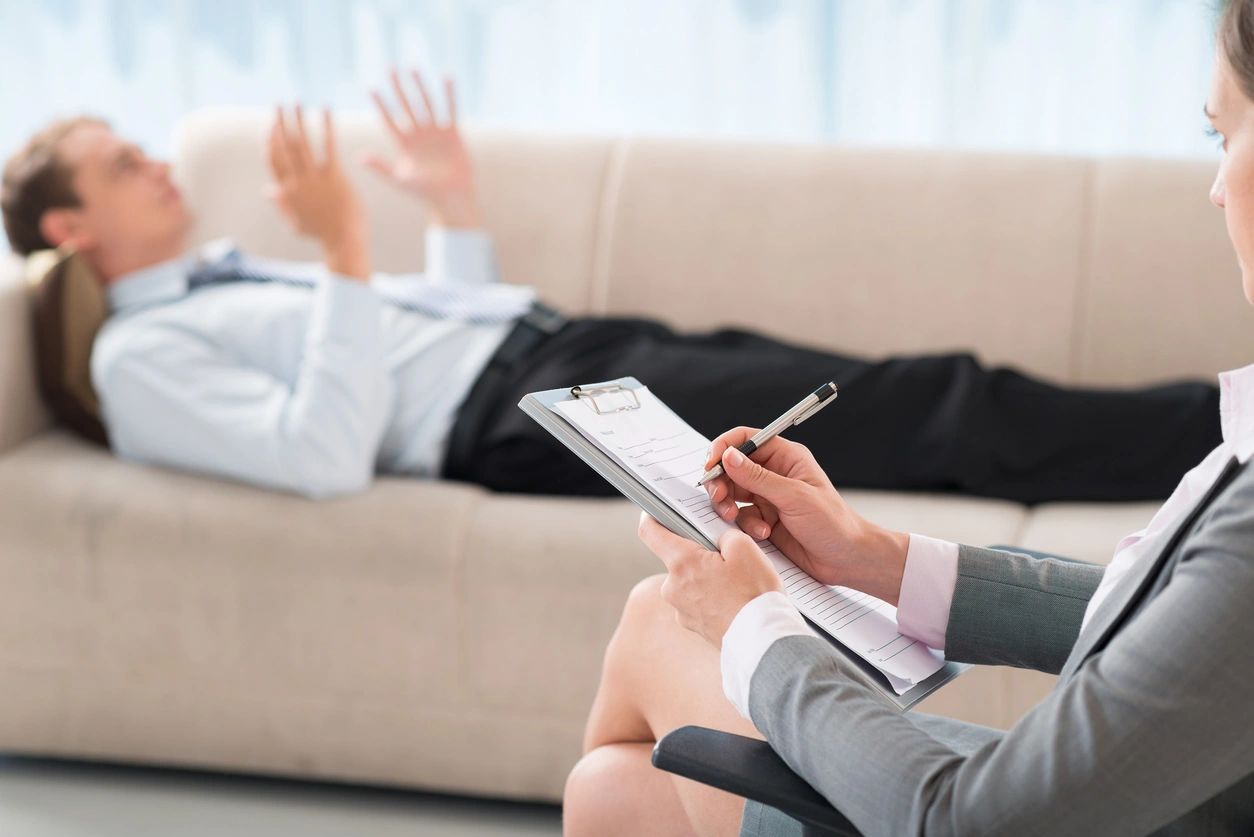 "I attempt to create a safe space where clients can explore their internal and external experiences without fear of judgment or criticism. I use a strengths-based, person-centered approach which includes a working knowledge of attachment theory, positive psychology, and faith integration. I bring an eclectic holistic perspective to the counseling experience based on the need of the client through these therapeutic perspectives."
A therapeutic approach based on the idea that behavior and mental well-being are influenced by childhood experiences and inappropriate repetitive thoughts or feelings that are unconscious (outside of the person's awareness). A person works with the therapist to improve self-awareness and to change old patterns so he/she can more fully take charge of his/her life.
A counseling approach that can help people learn how to take control of their life and respond to challenging situations with healthy coping strategies.
This is an evidence-based therapeutic intervention for individuals to better understand and cope with life's difficulties. The objective is to learn healthy coping techniques and problem-solving skills.
Aids in helping to identify and change thinking and behavior patterns that are harmful or ineffective, replacing them with healthier thoughts and functional behaviors.
DBT is a specific type of CBT that helps regulate emotions. It is often used to treat people with chronic suicidal thoughts and people with borderline personality disorder, eating disorders, and PTSD. It teaches new skills to help people take personal responsibility to change unhealthy or disruptive behavior. It involves both individual and group therapy.
Noticing and embracing that trauma is the expectation, not the exception – all beings experience trauma, just different levels. There is an awareness of how trauma affects the brain, body, spirit, sense of the world. It asks, "What happened to you?" versus "What's wrong with you?" Attempts to minimize re-victimization and facilitate recovery for all clients in the most culturally sensitive way I can. It understands that behaviors are understood not merely as complaints but as attempts to cope and survive.
Using a technique called bilateral stimulation, where the therapist attempts to activate the emotional and logical sides of the brain through a nonintrusive stimulus like blinking lights, will attempt to bring a client to a healthy and safe understanding of the emotions, sensations, insights, and memories that emerge from therapy.
Trauma, stress, and anxiety all benefit from an attempt to relax the autonomic nervous system, the primary mechanism in control of the fight-or-flight response. MT attempts to relax the mind and body by blocking out fears of the past, or of an unknown future event by focusing on the present through the use of our five senses.
Christ-centered counseling is only provided for those requesting their counseling be from a Biblical foundation. Having a background that includes a BA in Bible with a pastoral emphasis, I offer a Christ-centered counseling approach based on a strong knowledge of Biblical principles and empirically based strategies for counseling individuals and couples."
Education (Michael Flood)
In Progress - Doctor of Philosophy: Ph.D. Clinical Psychology (in progress), Expected 2022, Walden University, Minneapolis, MN.
Master of Philosophy in Psychology: Walden University, Minneapolis, MN, Graduated 2019 with Honors
Master of Arts in Mental Health Counseling: Lancaster Bible College and Graduate School, Lancaster, PA, Graduated 2005 with Honors
Bachelor of Arts: Washington Bible College, Lanham, MD Biblical Studies with Pastoral Emphasis, 1989
Certifications (Michael Flood)
Eye Movement Desensitization Reprocessing (EMDR) 51 hours 2008 and 51 hours 2010
Certified Clinical Trauma Professional 2018
Professional Training Received (Michael Flood)
Certified Clinical Professional: Two-day Trauma Competency Conference, presented by Eric Gentry, PhD, 2018
Eye Movement Detestation Reprocessing (EMDR): 100 hours of training, 20 hours of consultation, and a practicum with a certified instructor under the supervision of Francine Shapiro, Ph.D., 2010
Transference-Focused Psychotherapy in the Treatment of Borderline Patients: A workshop presented by Otto Kernberg, MD at the Evolution of Psychotherapy, 2010
Treatment of Individuals Who Have Been Traumatized: Meeting the Needs of Returning Soldiers and Their Families; A workshop presented by Donald Meichenbaum, Ph.D. at the Evolution of Psychotherapy, 2010
Treatment of Individuals with Anger Control Problems: Life Span Treatment Approach: A workshop presented by Donald Meichenbaum, Ph.D. at the Evolution of Psychotherapy, 2010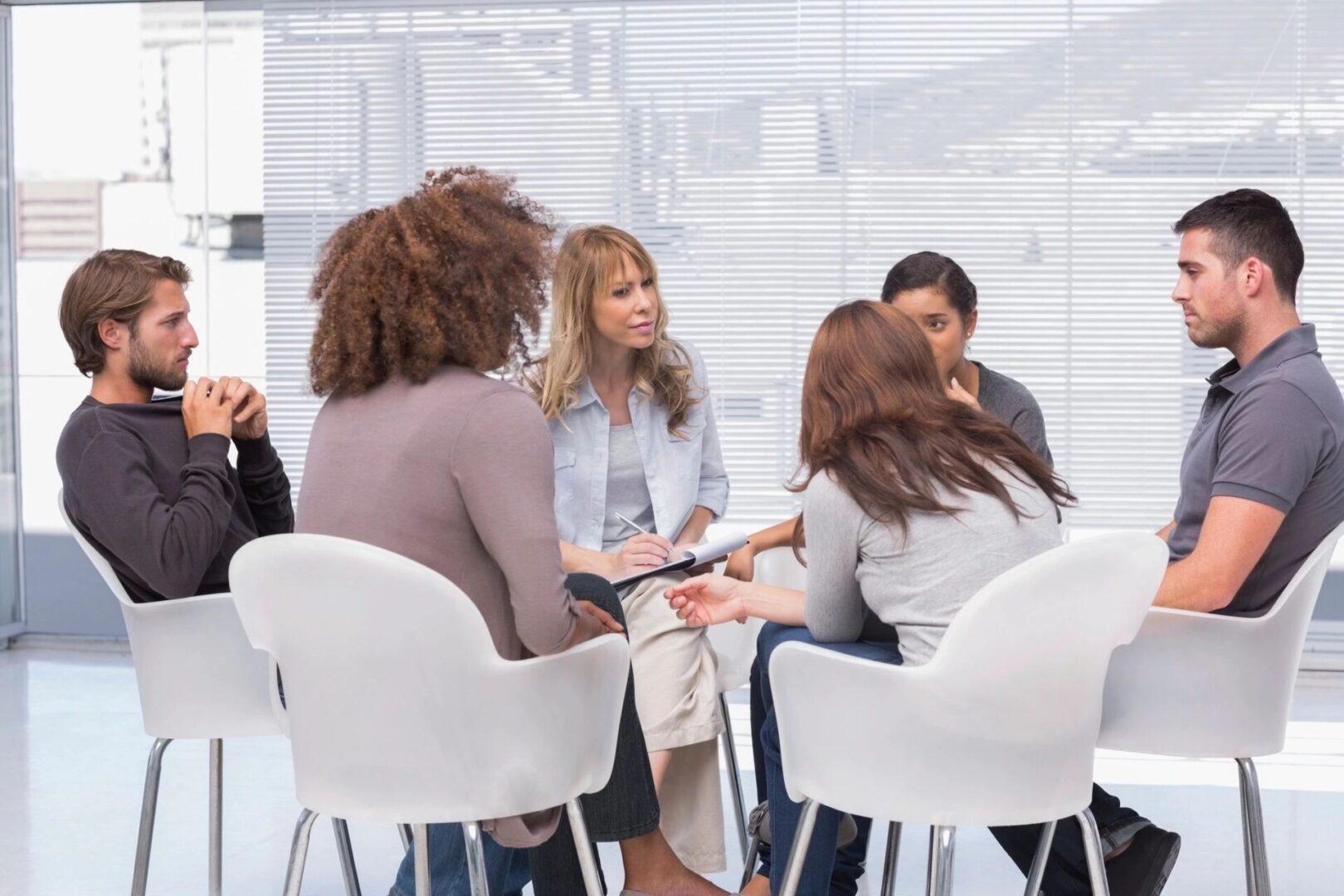 A Couples' Group Approach to the Treatment of Low-Level Situational Domestic Violence: A workshop presented by John Gottman, Ph.D. and Julie Gottman, Ph.D. at the Evolution of Psychotherapy, 2010
Therapy with a Couple (Live): A clinical demonstration presented by Cloé Madanes, Lic. Psic. at the Evolution of Psychotherapy, 2010
Chain Analysis (Live): A clinical demonstration presented by Marsha Linehan, Ph.D. at the Evolution of Psychotherapy, 2010
Frontiers of Trauma Treatment: A workshop presented by Bessel van der Kolk, MD at the Evolution of Psychotherapy, 2010
EMDR and Adaptive Information Processing: Applications to Individual and Family Therapy; A workshop presented by Francine Shapiro, Ph.D. at the Evolution of Psychotherapy, 2010
Professional Presentations (Michael Flood)
What is Eye Movement Desensitization Reprocessing (EMDR): A theoretical perspective and application of EMDR; Wellness Conference of May 5, 2017 Sponsored by the Franklin/Fulton Community Support Program 2017
Post Traumatic Stress Disorder (PTSD): A Clinical Perspective; Maryland College Health Nurses Association (MCHNA) Conference Hosted at Shippensburg University 2015
Communicating with an Angry Person: Maryland College Health Nurses Association (MCHNA) Conference Hosted at Shippensburg University 2015
Ethical Standards: Franklin and Fulton County Presents Human Service Training Days 2013
PTSD, Our Returning Vets: Franklin and Fulton County Presents Human Service Training Days 2012
Communication: It Begins With What I Hear; Franklin County Human Services Training Days – October 21, 2010
Communication: It Begins With What I Hear; Michael Flood Counseling & Testing Services, 2010
Marriage Enrichment: A Seminar on Improved Communication; Michael Flood Counseling & Testing Services, 2010
Kingdom of My Mind: A Look at Ineffective Defensive Mechanisms; (Professional Weekly Group Therapy for Divorce Recovery; sponsored by Cross Roads Single's Ministry, and Central Presbyterian Church), 2009
Relationship Building: Building Bridges, Not Walls; (Professional Weekly Group Therapy for Divorce Recovery; sponsored by Cross Roads Single's Ministry, and Central Presbyterian Church), 2009
Mapping Out the Blue Print of My Future: Life Skills Workshops (Professional Weekly Group Therapy for Divorce Recovery; sponsored by Cross Roads Single's Ministry, and Central Presbyterian Church), 2009
Group Anger Management Therapy for Men: Franklin Family Services, 2009
Forgiveness & Trust: Learning to Move Forward; (Professional Weekly Group Therapy for Divorce Recovery; sponsored by Cross Roads Single's Ministry, and Central Presbyterian Church), 2009
Aggressive Assaultive Behavior: A Fresh Perspective; Franklin County Human Services Training Days, 2008
Renewed Hope - Making Marriage Work: Michael Flood Counseling & Testing Services Marriage Enrichment Seminars, 2008
Peace in the Midst of a Storm: How to Withstand Tragedies; (Professional Weekly Group Therapy for Divorce Recovery; sponsored by Cross Roads Single's Ministry, and Central Presbyterian Church), 2008
Blame: What is it Good For – Absolutely Nothing; (Professional Weekly Group Therapy for Divorce Recovery; sponsored by Cross Roads Single's Ministry, and Central Presbyterian Church), 2008
Group Anger Management Therapy for Men: Franklin Family Services, 2008
Making Marriage Work: Michael Flood Counseling & Testing Services Marriage Enrichment Seminars, 2007
Six Easy Steps to Becoming a Criminal: Manito Centers for Innovative Learning, 2007
Building Bridges – Not Walls: Cross Roads Single's Ministry (Weekend Spiritual Retreat), 2006
Relationship Building in a Marriage: A Look at the Role of Blame; Five-hour marriage enrichment seminar sponsored by Calvary Bible Church, 2005
Joy: Crossroads Singles Ministry (Weekend Spiritual Retreat), 2004
Payments can be in the form of cash, check, debit or credit card and from a health savings account
HighMark, Federal BlueCross, Capital BlueCross BlueShield, Magellan, Cigna, Quest Behavioral Health, Geisinger, Optum, United Health Care, (accepted after approved by primary physician: Humana, TriCare) 
Beginning 2022 Employee Assistance Programs (EAP) no longer accepted
Not in network with Medicare or Medicaid. State insurance programs managed by Medicare or Medicaid not accepted. Fees would be out of pocket until you seek reimbursement from your insurance)